Grupairmed, has what is possibly the only aerial work trainer. That combines the training of the pilots, with the operators. obtaining a real environment for the formation and training of inspection and/or verification crews, being able to generate all kinds of fictitious situations.

With this type of solution, it is possible to train future inspection crews and/or recycle existing ones with very low costs, being able to instruct crews in 90% of the situations that may arise in the development of the profession. With it, training times for newly recruited staff are reduced by 70%. This represents a qualitative leap in the quality standards that a company can offer its customers.
In addition, many of these simulated situations rarely occur on a day-to-day basis, which keeps the crews fresh in the operation, also allowing ICAO procedures to be kept up to date without their degradation due to non-continuous use.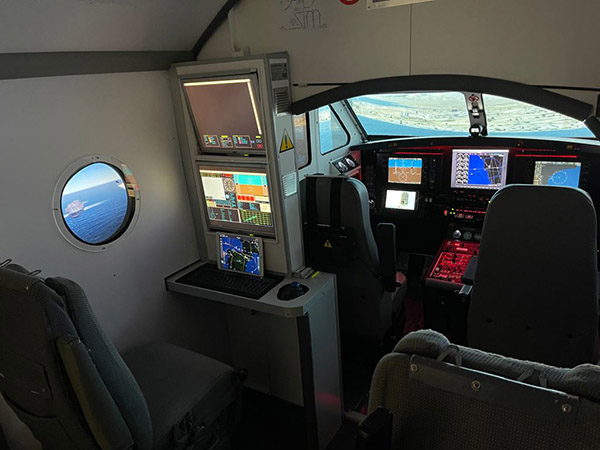 Observation and surveillance flight simulator. Flight Inspection Trainer. Flight Verification Trainer. CRM procedures trainer for pilots and operators. Trainer for vertical photography. Oblique photography trainer. Trainer for cetacean census.